The following tutorial takes iPhone App as an example, explaining in detail how to transact cryptocurrency (Illustrating with buying BTC):
Step 1 Enter cryptocurrency transaction zone
Click "CryptoCurrency" in the bottom navigation bar to conduct cryptocurrency transactions
Click corresponding transactions to enter detailed page
Click the "Buy BTC" and "Sell BTC" to enter cryptocurrency transaction zone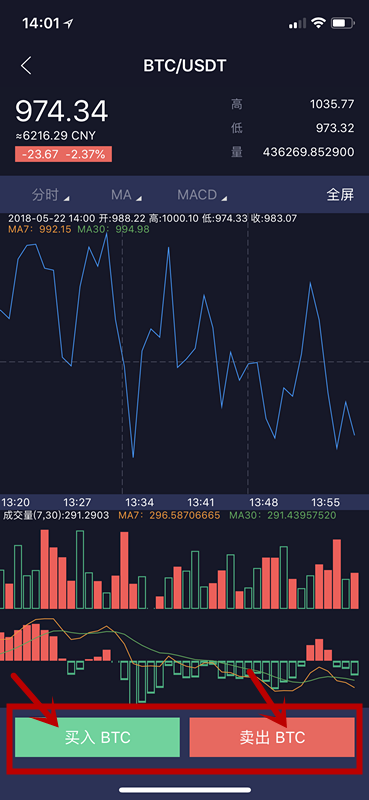 Step 2 Place an order
Choose limit / market trading
Limit trading:This is a pending order transaction. You can set your own buying price. When the market price fluctuates to the price you set,the deal could be settled
Market trading:This means that you don't set a buying price in comply with the market price, you just need to enter a number you intend to buy or sell.
After your research and evaluation, enter your price and quantity, click "Buy BTC" button.
If you want to cancel it, click the "cancel" button in the right lower corner to cancel the project
In "pending" column, you can see your ongoing orders and batch cancel orders
In "Recent transactions" column, you can check your finished orders and canceled orders
In this way your BTC transaction is complete. Other Cryptocurrency transactions are similar to that of BTC.