First Method: Through download Link
APP download link (Both for Android and Apple):
https://www.coincola.com/app/download
Step 1 Open the link in your browser and click Install
Step 2 check the APP downloading process in your phone,if you have the APP already,uninstall first then download again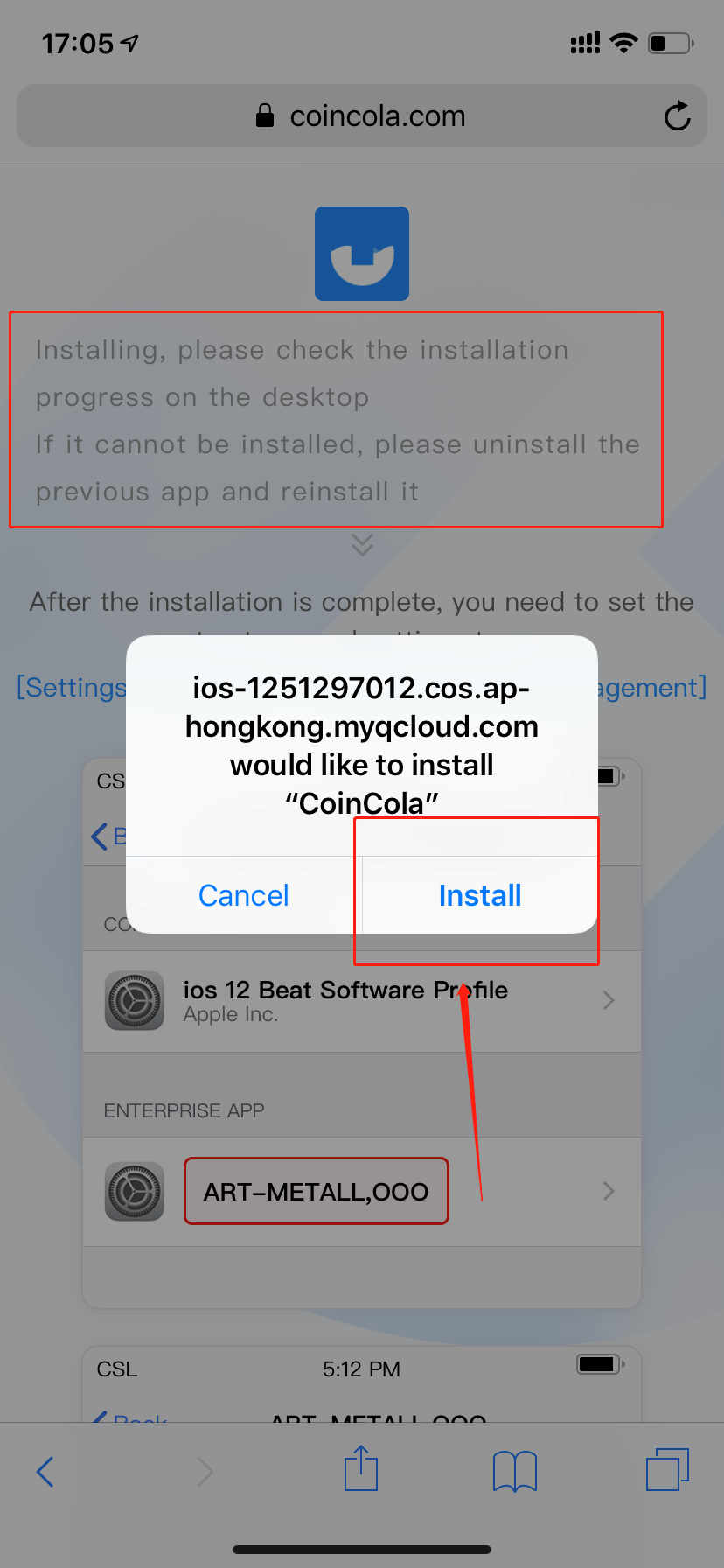 Step 3 Trust CoinCola APP
If you cannot open the CoinCola APP,go to the Setting of your phone,choose General,find the Device Management,trust CoinCola,then there will be no more problem to use the APP.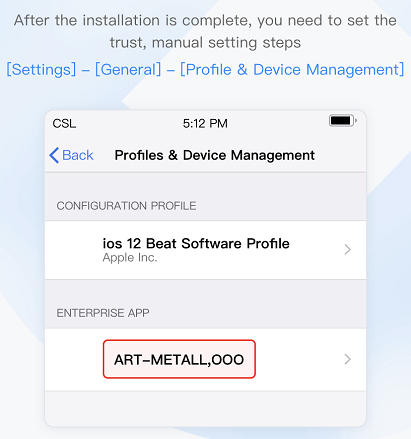 Second Method: Go to the official website to download
Step 1 enter the official website
Step 2 Find the download page in the home page
Step 3 Choose the method to download
Download on App Store
Download on Google Play
Use your WeChat scan the QR code to download
Notes:
Phenomenon 1:
If the download page has not been loaded, it may be a browser compatibility issue, you can try to change another browser.
Phenomenon 2:
If click "Download" does not respond, it is recommended to switch the network or change another browser to try to download again.
[Android APP]
1、Suggest to download from the official website of CoinCola: click here
2、Download from Google Play Store: click here
[IOS Apple App] Use the non-Chinese mainland Apple ID to download in the Apple App Store