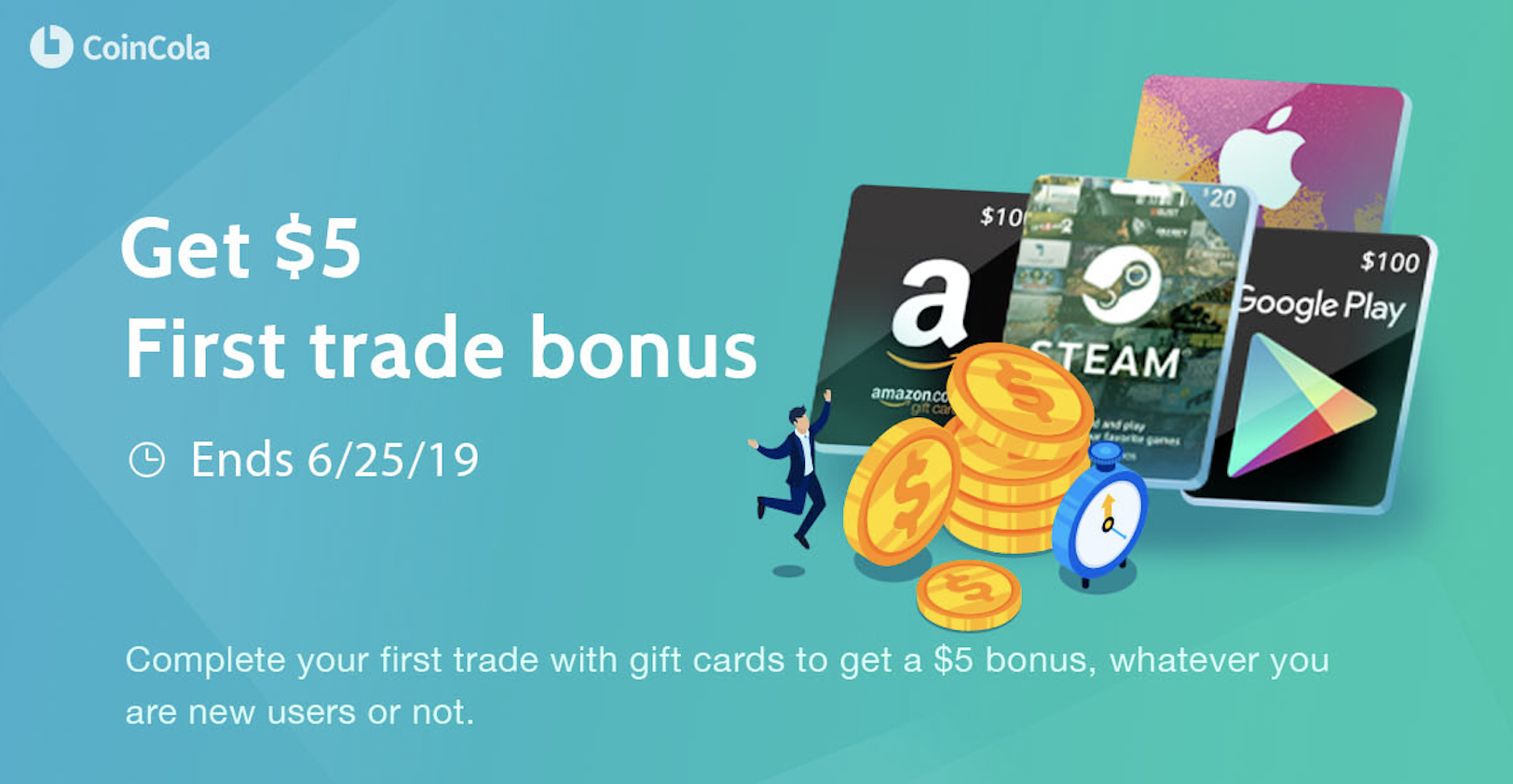 Dear users,
CoinCola prepared a welcome gift to the first 500 users to complete his first trade with a gift card. Between May 28 and 25 Jun HKT(UPDATED), as long as you haven't completed a gift card trade before, you can receive a $5 bonus after you buy bitcoin with a gift card. The currency you receive will be the same as you paid.
You could find the bitcoin offers in the latest gift card market.
FAQ
1.Is this campaign only for new sign up users?
No. As long as you haven't completed any trade with the gift card before, you're qualified to join and win the bonus.
2.How to Claim the bonus?
You don't need to claim it. CoinCola will send the bonus directly to your OTC wallet in the other business day because we need to confirm the transaction is real and legit.
3.How can I know if I have a bonus?
You will receive an email or SMS or WhatsApp message from CoinCola. And CoinCola will announce it in the official WhatsApp group too. https://chat.whatsapp.com/FRR3OrBCcsFF0xdGLRvgRN
4.What currency will I get if I'm trading in AUD or CAD?
If you're trading in AUD, the bonus will be paid in AUD.
You can see how to sell your gift cards in web and App below:
How to sell your Gift Cards on CoinCola Website?
How to sell your Gift Cards on CoinCola APP?
Click here to see all of the Gift Card Trading Guides