Follow the steps below to enable Google Authenticator on your CoinCola account. Google Authenticator 2-Step Verification adds an extra layer of security to your account by enabling the use of an additional security key when you log in to your account.
1.Log into your Coincola account.
2.Click on your username in the top right of the screen to enter the 'User Center' page and click the 'Bind' in the User Center menu bar 'Account Security'->'Google Authenticator'. For CoinCola mobile app users, select 'My' in the navigation bar and then 'Settings'.
3. Navigate to 'Bind Google Authenticator', manually input the Account name and Key or Scan barcode to your Google Authenticator APP on your phone then click 'Verify and enable'.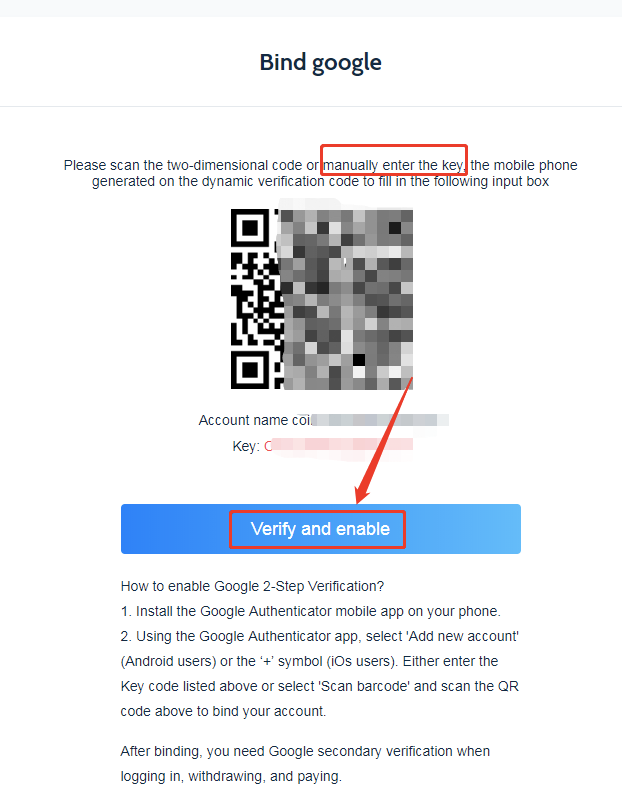 4. Enter the code from Google Authenticator into the 'Enter google verification code' box in your CoinCola account settings page. and input the email code or SMS code you received,Click the 'OK' button to complete the process.